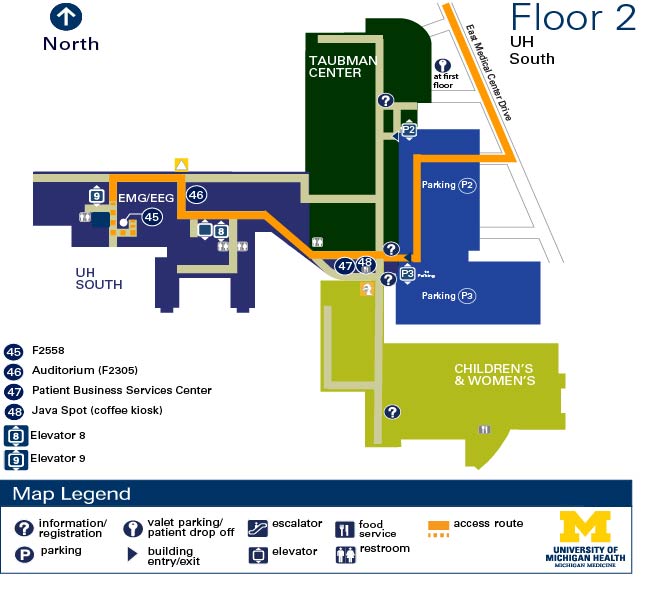 Directions to University Hospital South - Floor 2:
Parking for University Hospital South is in Parking Structure P2. Remember the level on which you parked. If you will be here for more than 4 hours, bring your parking coupon with you to your appointment to be validated at the welcome centers for a reduced rate.
Locate the P3 elevators at the south end of the parking structure. Take the parking structure elevator to Floor 2. Turn left after exiting the elevator and enter the Taubman Center. The Welcome/Registration Center is on your right. Here you will receive your "blue hospital card" or you may update your registration information. If you are visiting a patient in University Hospital South, you must check-in at the "Big Bird" lobby, on your left, to get a visitor pass.
Proceed straight through the Taubman lobby into University Hospital South. Look for signs to Elevator 8, for access to patient rooms on floor 6.