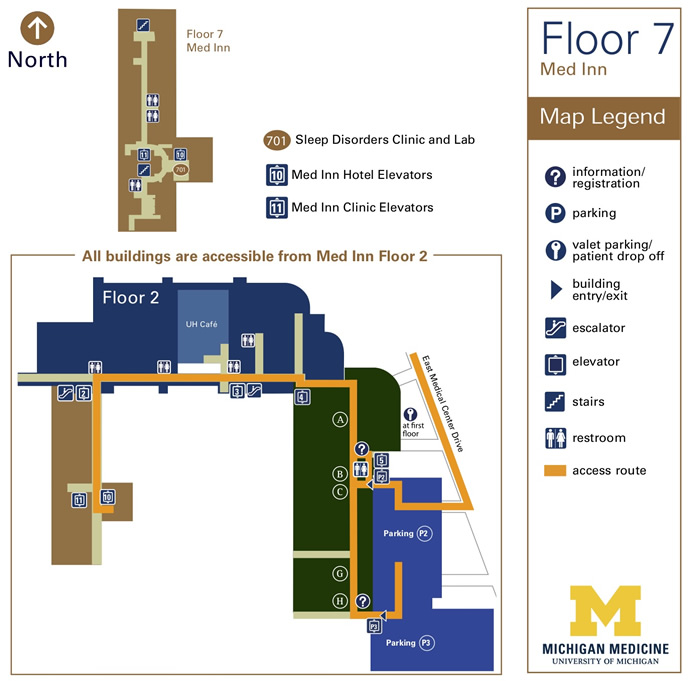 Directions to Floor 7 Med Inn Building
Parking for Med Inn is in Parking Structure P2. Remember the level on which you parked. If you will be visiting for more than 4 hours, bring your parking coupon with you to your appointment to be validated at the information desks for a reduced rate.
Take the parking structure elevators P2 to Floor 2. Follow the signs towards Med Inn / Elevator 10.
Sleep Disorders Clinic and Lab
Take Elevator 10 up to Floor 7. As you exit the elevator, the Check-In desk is on the left.