Healthy Michigan Plan enrollment open all year
The federal Affordable Care Act (sometimes called Obamacare) brings many new options for health insurance coverage for individuals, families and small businesses.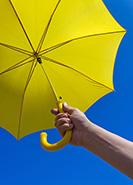 These include:
Medicaid coverage for more Michigan residents under the Healthy Michigan Plan (Enrollment and coverage continue all year)
Individual & family plans available for purchase on a federal Marketplace - and subsidies & tax credits that can lower the cost of buying these plans.
An online Small Business Health Options Program Marketplace for small businesses to buy coverage for their employees
Anyone can call our Patient Financial Counselors for help at (877) 326-9155 between 8 a.m. and 8 p.m. Monday-Friday. 
Or email them at PFC-Counselors@med.umich.edu . Our staff is fully trained in all insurance options, and ready to serve our patients and their families, and the broader community.


Which plans will offer access to UMHS hospitals, health centers and doctors? Find out here.

 For general information about the Affordable Care Act and what it means to you, or explore and enroll in plans on your own,  visit www.healthcare.gov for more information.
Last updated 11/2/17