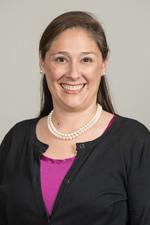 Rev. Christina Wright, Ph.D. returned to her home state of Michigan to join the UMHS Spiritual Care staff in 2015. She is ordained in The United Methodist Church and completed her Clinical Pastoral Education at the Cleveland Clinic. After obtaining her B.S. from Northwestern University, she received her MDiv from Harvard Divinity School and recently completed her PhD in Psychology from the University of West Georgia. Along with the sacred work of walking with patients, families, and staff through meaning making in difficult situations, she enjoys teaching, doing research, and organizational development work. She has a passion for issues of social justice and diversity, particularly around race, gender, and sexual orientation and their intersections with religion and spirituality. Email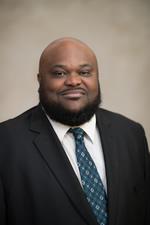 Rev. Tony Shomari Marshall is a native of Michigan. He has been an ordained Elder and Pastor in the Church of God in Christ for over 20 years. He serves Michigan Medicine as the Program Manager for Clinical Pastoral Education. Tony is a Board-Certified Chaplain in the Association of Professional Chaplains. He is also a Certified Educator with the Association for Clinical Pastoral Education (ACPE). Within ACPE, he serves on the East-Central Region Accreditation Committee. Tony he received the Bachelor of Arts degree from Taylor University and the Master of Divinity degree from Trinity Evangelical Divinity School. He studied philosophy of education and developmental theory at Trinity International University and completed the Doctor of Ministry degree from Andersonville Theological Seminary. Furthermore, Tony also completed a three-year Post-Graduate Fellowship at Ecumenical Theological Seminary. Tony completed his CPE and Supervisory training at Victory Memorial Hospital, Holy Cross Children's Services, Spiritual Care and Education Center, Detroit Medical Center, Oakwood Healthcare System and Beaumont Health before coming to Michigan Medicine. Email
Alexis Liner was born and raised in the amazing state of Michigan. She is self-motivated with aspirations of being a business leader and mogul. She received an Associate's Degree from Schoolcraft College in small business entrepreneurship and continued her education at Eastern Michigan University, receiving a Bachelors in Business Marketing. She joined a wonderful business sorority- Gamma Phi Delta Sorority. She loves to travel, wardrobe styling, and spending time with family and friends, enjoy great foods and cultures, and spending time with her 2 dogs.
Chaplains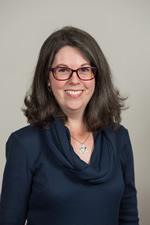 Rabbi Sara O'Donnell Adler was raised in Florida and has lived in her adopted state of Michigan since 2005. She was ordained by The Jewish Theological Seminary of America in 1999 and received her Clinical Pastoral Education at Brigham and Women's Hospital in Boston, MA. Prior to joining the staff of UMHS in 2008, Rabbi Sara worked as one of the rabbis with the MetroWest Jewish Health and Healing Center in West Orange, NJ and has enjoyed many opportunities to teach in adult Jewish education programs. In Ann Arbor, spring and summer are her favorite seasons. She is often found gardening and hiking around town with her husband and two young daughters. Email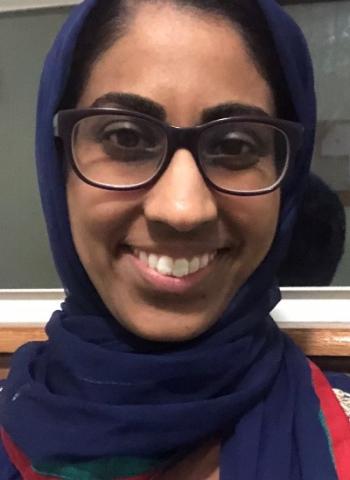 Maryam Ashraf grew up outside of Milwaukee, Wisconsin. She holds degrees from the University of Wisconsin-Madison and the University of Virginia, and received Clinical Pastoral Education training from Michigan Medicine. As a Muslim chaplain, she is passionate about care of patients and the community through service rooted in love and social justice. She enjoys nature and making new friends. Email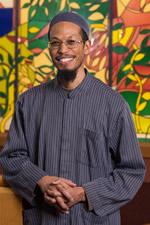 Imam Kamau Ayubbi grew up in Los Angeles California. He received his Bachelor's Degree From San Francisco State University in Visual Art 1998. During undergrad, Kamau also enjoyed an internship Holistic Health studies. He received his religious and spiritual education and training under the Islamic Supreme Council of America (ISCA) and was appointed as an Imam in 2002. Imam Ayubbi received his Clinical Pastoral Education (chaplaincy training) at Beaumont CPE Center in Royal Oak, MI. Before serving at University of Michigan Hospital and Health Systems, Imam Ayubbi worked as a staff chaplain in Adult Palliative Care and in a Cardiac Progressive Care Unit at Beaumont Royal Oak from 2010-2015. He loves sharing principles and practices of Peace and Meditation for all ages. Email.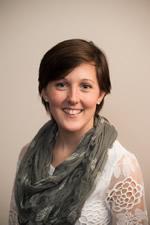 Lori-Jene Brazier joined our team from Saint Thomas Health (an Ascension Health system) in Nashville, TN. She received her Masters in Divinity from Vanderbilt University in Nashville; and completed her CPE training with the Nashville/Saint Thomas CPE Partnership. She is an endorsed chaplain with the Cooperative Baptist Fellowship.
Lori-Jene's professional interests include Palliative Care, clinical ethics, moral distress, family dynamics, human development and healthcare paradigms. Email
Rev. Rachel Brownson has been working in health care chaplaincy since 2006. She received her MDiv from Western Theological Seminary in Holland, MI, and did her Clinical Pastoral Education internship and residency at Albany Medical Center's children's hospital in Albany, NY. She is ordained in the Presbyterian Church (USA). Email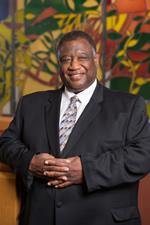 Rev. Alfred Daniel grew up in the southern state of Alabama. As a child his parents mentored his spiritual formation in the Baptist Church. He is ordained and endorsed as an American Baptist Chaplain and Minister. Rev. Daniel completed his Clinical Pastoral Education at William Beaumont Hospital in Royal Oak. He has served as chaplain at William Beaumont Hospital and Providence Park Hospital in Novi, Michigan. He has earned the Master of Divinity in Pastoral Counseling from Ashland Theological Seminary and the Master of Arts (Occupational Education) from The University of Michigan. Email
Father Lewis W. Eberhart joined the staff of the Spiritual Care Department in 2009. Prior to his Ordination he served twenty-two years in the United States Navy and retired as a Chief Petty Officer. He entered training in the seminary program in 1997. He obtained his Bachelor of Arts Degree in Religious Studies from Cardinal Stritch University in Milwaukee, Wisconsin and a Master of Divinity Degree in Theology from Sacred School of Theology in Hales Corners, Wisconsin. He was ordained as a Roman Catholic Priest in June 2004. He served the people of St. Joseph Parish in Howell, Michigan as their Associate Pastor, and the people of St. Catherine Laboure Parish in Concord as their Pastor until he was called by his Bishop, to serve the patients, families and staff here as a Chaplain at UMHS. Email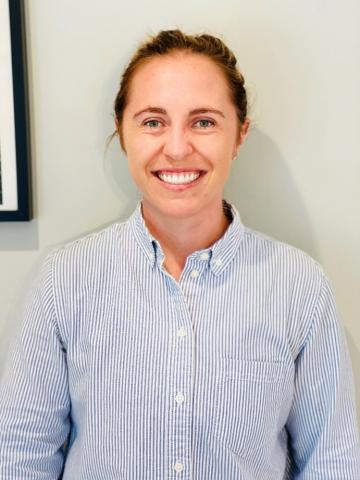 Chaplain Kelsey Lewis was born and raised in the Metro- Detroit suburbs. After graduating with a B.A. from Albion College, Kelsey moved to Oklahoma City, OK to train with the United States Sprint Canoe/ Kayak team, as well as coach the Junior and Masters team at the Team U.S.A. Olympic Training Site on the Oklahoma River. While coaching, Kelsey also became very involved with programming at her local United Methodist Church and a community wide interdenominational Christian ministry program as a leader for youth and young adults. The experiences connecting with kids and their families as a coach and in ministry led Kelsey to Garrett- Evangelical Theological Seminary at Northwestern University where she obtained a M.A. in Pastoral Care and Counseling. In 2020, Kelsey returned home and completed her Clinical Pastoral Education Residency in Spiritual Care at Michigan Medicine, and is excited to continue her work here with the Adult & Pediatric Palliative Care teams, as well as in Pediatric Intensive Care Units.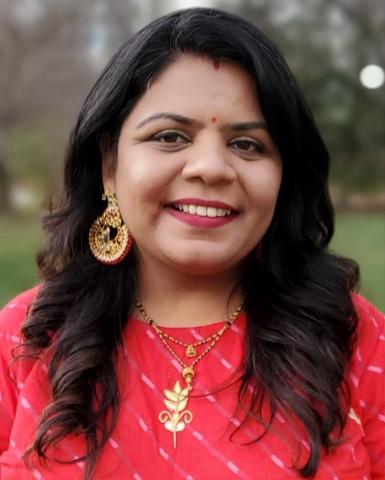 Shama Mehta is a Board Certified Chaplain through the Association of Professional Chaplains. She joins Michigan Medicine as a Certified Educator Candidate with nearly a decade of experience in hospital chaplaincy. Shama completed her Clinical Pastoral Education training at Oakwood Healthcare System (now Beaumont Health).
Shama is currently working on her Doctorate in Ministry. Shama holds a Master of Arts in Pastoral Ministry from Ecumenical Theological Seminary and is endorsed through the Hindu organization, Chinmaya Mission West. Shama earned a BS in Health Administration from Eastern Michigan University. In her leisure time, Shama enjoys reading, writing, star-gazing, and spending time with her family.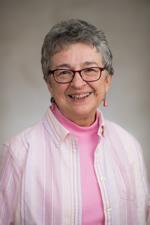 Chaplain Patricia Lyndale grew up in southwestern Michigan, and after living in several other places, including Switzerland and Germany, moved back to Michigan in 2005. She holds a Ph.D. in Religion from Florida State University and received her Clinical Pastoral Education at Lehigh Valley Health System in Allentown, Pennsylvania. She has been a chaplain at the University of Michigan Health System since 2006, where she serves in the Spiritual Care Department working with oncology and stem cell transplant patients. Her professional interests include palliative care and ethics. She enjoys reading mysteries, making music, and doing calligraphy. Email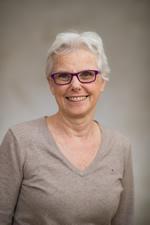 Chaplain Julie Nielsen-Schmidt was born and raised in the North Muskegon area of western Michigan. She received her Certificate of Endorsement in Specialized Pastoral Care from the Inter-Lutheran Coordinating Committee for Specialized Pastoral Care & Clinical Education in 1997. She received her first unit of Clinical Pastoral Education at U of M Hospital and three units in Detroit, MI. She earned her Doctor of Ministry from the Ecumenical Theological Seminary in the year 2000 in Detroit, MI. She completed an MA at Eastern Michigan University in 1984. She completed her undergraduate work at Concordia College in 1979. She received the Outstanding Alumna award in 1993 from the Alumni Association of Concordia College. Chaplain Nielsen-Schmidt has served at UMHS appointed by the Michigan District of the Lutheran Church Missouri Synod since 1982. Email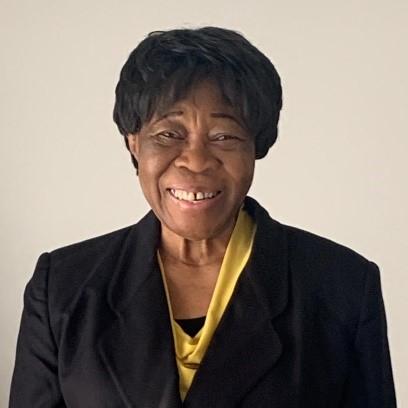 Chaplain Chima E. Ozor was born in Nigeria. She obtained her Medical Science degree from Glasgow College of Technology. She joined her husband who was in his PhD program at the University of Michigan in 1977 and has since lived in Ann Arbor. She received her MS in Medical Microbiology from Eastern Michigan University. She is a Fellow of the Institute of Biomedical Sciences London, UK, and got her PhD from the University of Liverpool in Human Resource Management Development. She worked for the University of Michigan for nearly 34 years, 10 years in the Department of Clinical Microbiology at Michigan Medicine and 23+ years at the University Health Services as a Senior Clinical Microbiologist. She retired as the Interim Lab Manager in 2014. Chaplain Ozor has served as a lay leader of the Ann Arbor Mennonite Church since 1986. She felt called to launch into the ministry and was a volunteer chaplain at the jail from 2015 to early 2017. She switched to hospital chaplaincy in 2016, which is her passion and completed two CPE units. In 2019, she accepted a part time staff chaplaincy position. Chima and her husband are blessed with five children, all were born at the old Mott hospital. They also have two grandsons and one on the way, (by God's grace). Email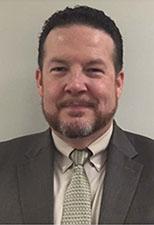 Rev. Bruce Paul is a native local to the Ann Arbor area, growing up and still residing in rural Manchester, Michigan. He joined our team after completing his Clinical Pastoral Education and with Saint Joseph Mercy Health System, doing his first clinical work at Saint Joseph Mercy Oakland and a residency with Saint Mary Mercy Livonia, which followed a couple of years of service in the University of Michigan Hospitals as a Security Guest Services Specialist. Bruce is ordained and endorsed as a chaplain by 2|42 Community Church in Ann Arbor (non-denominational). He completed his Master of Divinity at Moody Theological Seminary—Michigan and is also ordained by the National Association of Christian Ministers. Bruce earned a BS from Michigan State University and an MBA from Baker College, building a management career in the automotive industry Bruce and his wife, who is a nurse, have two sons and all enjoy hunting and camping, contemporary Christian music, and mission work with children in Nicaragua. Email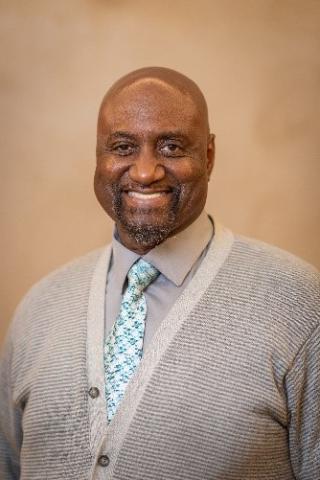 Rev. Robert E. Smith, Jr. is a native of Michigan. He's an ordained Elder in the Church of God in Christ, who graduated from Moody Bible Institute and later, the Interdenominational Theological Center – C. H. Mason Theological Seminary, receiving his M. Div. Robert completed his CPE Residency at Covenant Healthcare, Saginaw, MI., then did an additional unit of CPE with Michigan Medicine before joining the staff as a Chaplain. Prior to returning to Michigan, Robert lived and pastored in Georgia for nearly 30 years. Currently, Robert pastors the "Mother" Church of God in Christ in Flint, MI, New St. James Memorial, along with overseeing congregations in Southfield as well as White Cloud, MI. Robert also serves as the Administrative Assistant to the Jurisdictional Bishop of the Michigan Northeast Diocese of the Church of God in Christ. Robert enjoys traveling, good food, good company and offering support to others. Email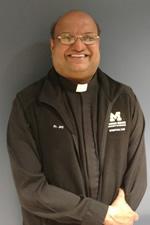 Fr. Thaiparambil hails from South India Kerala and was ordained on the 6th of October 1990, after the completion of his Philosophical and Theological Studies in St Joseph's Inter- Diocesan National Seminary in Mangalore, India. Fr. Joy belongs to the Diocese of Kottapuram, Kerala, where he served the people of God until moving to the Diocese of Des Moines in 2004. He has a Masters Degree in Sociology from the Mysore University in India. Along with serving parishes, he worked as a Prison Minister for the Catholic inmates in a correctional facility in Clarinda, Iowa from 2009 -2014. He joined the Department of Spiritual Care as a Staff Chaplain in the Spiritual Care Department in 2018. Email
Anna is a certified service dog for Michigan Medicine working with Spiritual Care through the Paws4Patients program. Her services are donated by Canine Assistants and supported through funds the Laurence Polatsch Memorial Fund and other various private donors. You can find her walking around the hospitals with her handlers Lindsay Bona and Christina Wright. She enjoys providing love and smiles to patients, families, and staff. When Anna is not at the hospital she enjoys playing ball and chasing after squirrels.
CPE Residents
Amy Cooley Higgs, Hassan Dicks, Markey Gray, Liz Palmer.
CPE Interns
Rob Cheleman, Leslie Hollins, and Phil Lawton.